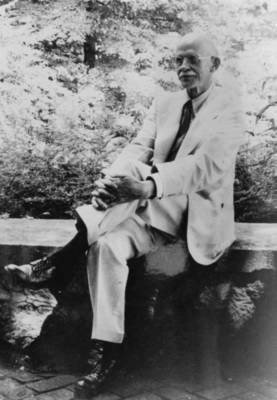 WHO IS THIS BOTANIST?
click on image to enlarge

This next distinguished Cornell botanist (B. 1881; D. 1969) was a vascular plant anatomist and morphologist with a special interest in floral development and evolution. In 1926 he co-authored (with Karl McKay Wiegand) The Flora of the Cayuga Lake Basin, New York : Vascular Plants. His doctoral thesis at Harvard [and the subject of a 1913 paper by him in the Annals of Botany (Vol 27; p. 1-38)] was entitled "The Morphology of Agathis australis (Lamb.) Steud."
His most important books were:
An Introduction to Plant Anatomy, 1925 (with Laurence H. MacDaniels)

Morphology of Vascular Plants, Lower Groups (Psilophytales to Filicales), 1936

Morphology of Angiosperms, 1961.

Click HERE for the ID.