Here's Number 2 in the series. Born in 1785 in Norwich, he came under the influence of another renowned Norwich botanist- James Edward Smith. He wrote widely on the cryptogamia, but was by no means limited to this group. He died in 1865. Can you name him?
Click HERE for the ID on the verso of the CDV.


Click HERE for another image ID (This lithograph by Thomas Herbert Maguire, circa 1850, printed as one of the series of "Portraits of honorary members of the Ipswich Museum" by M. and N. Hanhart; George Ransome, publisher).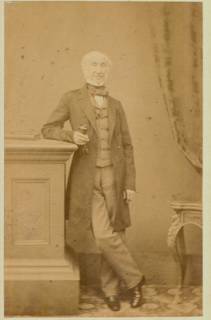 WHO IS THIS?
Click on image to enlarge